Thank you for Six Years of Support!
Today I wanted to say thank you for 6 years of support! Six years! Starting a non-profit was like having another child. In our infancy we learned so much as we figured out how to stand on our own two feet, so to speak. It has been an amazing and humbling experience.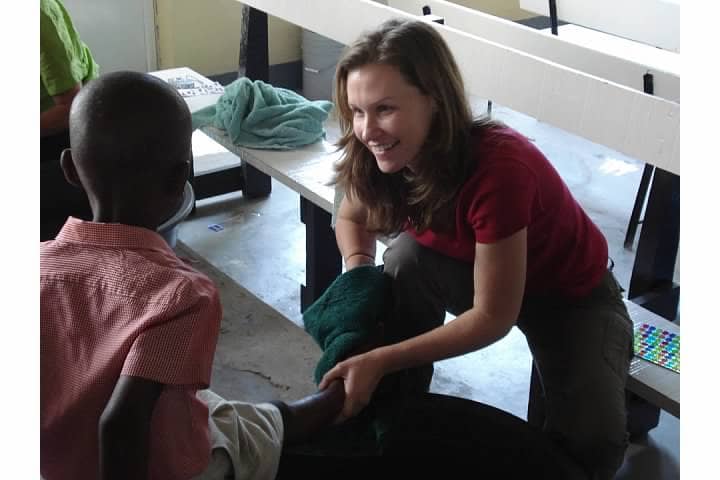 From the time I stepped foot on Haitian soil 7 years ago I knew the country would forever be near and dear to my heart. I remember visiting schools and orphanages contemplating what all this meant for me. Adoption? No, I felt God clearly telling me I wasn't supposed to care for one but for all. As you may know God doesn't always make his plans very clear right from the start! He molds you and works on your heart. He lays out a path for you to follow, sometimes feeling more like precariously placed breadcrumbs. It's our job to listen and be willing to stretch our faith while we step out of our comfort zone and into His.
Orphan care made sense to me except for one factor. I was seeing so many children that had living relatives. The more I learned, the more I researched I felt led to do something different. Why are children being dropped off? Parents hope for a better future for their children, education and regular meals. We all want that for our children! In Haiti it is hard. Imagine living off of less than $2.00 a day when gas prices sit around $5.00 per gallon. People assume because it is a poor country the cost of living is lower. That is so far from the truth! Our families are making do with what very little they have.
During the 2013'-14' school year I met the Director of the Benevolence School and his wife who had a dream to start a school in the community. They were meeting with 10 precious 3 year olds in a makeshift classroom. They wanted to make a difference and education is the key these children need to rise above abject poverty. With your help and support I came alongside Pastor Luckner and his wife Willia to help educate even more children in the neighborhood. The Benevolence School has become a stepping block in helping our families stay together and overcome obstacles. Our school has grown from 10 students to over 130. By providing an affordable education and daily meal we are alleviating some of the main worries for our families.
In the coming months we'll continue telling our story since we have had so many new friends coming along side us! There are so many hopes and dreams for our school and we want to share it all with you!
Thank you so much for 6 amazing years of support and we look forward to the next 6 years!